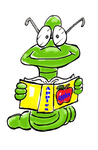 Wayne Library At Trout's Hill Event
The Wayne Public Library will have an informational table during Trout's Hill Day in Wayne on May 10 from 9 a.m. to 2 p.m. Library staff will share information about the summer reading program, register people for library cards and let residents know what your local library has to offer.
Downloadable Books
Check out West Virginia Reads for details on downloadable books.
Genealogy Event at Wayne
Professional historian Gayle Ann Livecchia is scheduled to present a program, Using Academic Resources for Genealogical Research, Monday, May 5, 6 p.m., at the Wayne Library. The free program examines how to navigate college or university libraries and use their collections to make valuable finds and further your research.
Ceredo-Kenova Library
1200 Oak St., Kenova
(304) 453-2462 voice/fax

Wayne Library
325 Keyser St., Wayne
(304) 272-3756 voice/fax

Fort Gay Library
8608 R Broadway, Fort Gay
(304) 648-5338 voice/fax

E-mail us at
wcpl@cabell.lib.wv.us